Black Belts
the top contributors ordered by contribution points and coach level, highest first
Koen Bruyndonckx, Jeanne Boyarsky, José Carlos García, Dariusz Orczyk, Ramon Anger, Jiri Kiml, Saraí Aragón, Lukasz Kryger, Henryk Konsek, Eugene Platonov, Victor Hugo Muniz Machado, Krzysztof Koziol, Vincent Ferries, Johan Dullaert, Chinh Nguyen, Alwin Ibba, Ernesto Elias-Nieland, Daniel Gyger, Lukasz Stawicki, Tarek Madany Mamlouk, Denise Keys, Roxana Ionescu, Hervé LE MORVAN, Alain Camus, José Humberto Márquez Zambrano, Slawomir Czerwinski, Peter Sinzig, Julio Cesar Damasceno, Martin Hoffmann, Alejandro Tkachuk.
the others, sorted alphabetically
Abhilash S T P, Adil Polat, Agata Karpinska, Ahmed Hashim, Alain Defrance, Alex, Tretyakov, Andreas Höppener, Andrew Sydor, Anthony MULLER, Anton Sakharov, Antonio, Pagano, Antonio rogerio Medeiros da silva filho, Arek Sokolowski, Arief Ginanjar, Arnav Maiti, Bart Lamberigts, Benjamin Pack, Bogumil Kopec, Brant Boehmann, Bryan, Grant, Bui Dinh Ngoc, Coen Wouters, Cyrille Hemidy, Damien E-Val, David Johnstone, Diego Rodrigues, Dieter Kindt, Dimar Van Rietschoten, Dmitriy Kochergin, Dominik, Hamann, Edouard De Oliveira, Edwin A Hincapie G, Eleni Spiliopoulou, Eoghan Conway, Evgeny Vetrov, Fadi Chabarek, Felipe Costa, FERRIES Vincent, Flávio Mendes, Francois, Roland, Fredrik Johansson, Gianluca Saturno, Giovanni Castagnoli, Glenn, Wilson, Grégory Levilain, Gregory Levilain, Grzegorz Górski, Grzegorz Pietrzyk, Guillaume Jeudy, Hatem E-Val, Hazem Ben Khalfallah, Ian B, Idriss Abdou, Jérôme, Mouillet, Jacek Sorgowicki, Jakub Golebiowski, Jan Gerken, Jan Groot, Jarrod Clift, Jayanta Kumar Mukherjee, JC Remy, Jeff Hayes, Jimmy Cams, Jit Roy Chowdhury, Jonathan Roucou, Jonhnny Weslley, Jose Luis Villena, Juan Carlos Delgado, Juha, Rajakari, Julian Lefebvre, K. Tsang, K.PAZHANI KUMAR, Kacem BEL, Katia Wachtelaer, Kevin Verhoef, Kim Lauwers, Klaus Dworschak, Kostya Zagranovskyy, Krzysztof Baczulis, Krzysztof Kapustka, Krzysztof Zmij, Lubomir Petera, Luca Buzzoni, Luca M, Luciano Leggieri, Luigi Fugaro, Lukasz Krupa, Manuel Hertlein, Manvel Saroyan, Marc, Nihon, Marcello De Sales, Marcin Dabrowski, Marcin Strzyz, Marco Beelen, Marco E-Val, Marco Ricotti, Markus Heberling, Markus Sprunck, Mary-Ellen Harrison, Michel, Daviot, Mike Hart, Nasser E-Val, Nico Werlein, Nicolas Duran, Nicolas E-Val, Nicolas, Frankel, Olivier Lallemand, Omar Alkathiry, Ondrej Kvasnovsky, Otto Reichel, Pablo Pidal, Panos Bariamis, Patrick Kolodziejczyk, Pawel Panek, Pawel, Stawicki, Peter Lupo, Peter Van der Goten, Piotr Domider, Piotr Grabowski, Piotr Janik, Piotr Jarzynski, Piotr Nowicki, Piotr Rzexniczak, Piotr S, Piotr Wierzbowski, Piotr Wozniak, Pratik Ray, Régis POUILLER, Radoslaw Adamiak, Ria Andriana, Ricardo, Santos, Roman Burdakov, Roman Mikolaj, Sachin Handiekar, Sandeep Awasthi, Sarma, Kattamuri, Sertel Unsal, Simon Zambrovski, Slawomir Wachowski, Soumitro Chakraborty, Sreedhar Ganduri, Stefaan Dutry, Stuart Smith, Tae Sung Shin, Thierry Van Loock, Thomas Rotté, Thomas Traber, Tim Peeters, Tobias Wasle, Tomasz Bzówka, Tommaso Marzoli, Tommy Yohanes, Vidyasagar Madhireddy, Vincent E-Val, Vitalii Fedorenko, Vitalii Voloshyn, Witold Z., Wolfgang Schermann, Wouter Zelle, Yadickson Soto.

Brown Belts
the top contributors ordered by contribution points and coach level, highest first
Amzad Basha, Arpan Rajani, Mateusz Kwasniewski, Guillermo Schwarz, Heinrich Bode, Katia Wachtelaer, Mohammed Yousuff, Benedikt Sattler, Thomas Schroeder, Pravin Jain, Daniel Oliva Bianco, Ankur Gupta, Omar Ajili.
the others, sorted alphabetically
Aan Kurniawan, Abel Balbís Calvińo, Abhijit Akhawe, Abhisek Goswami, Adam Kedziora, Adam Michalik, Adam Warski, Adrian Radu, Afshad Dinshaw, Ahmed Abdurrahman, Airton Pereira, Alain Morlet, Alan Colette, Alan Dewey, Albert Aymerich, Alejandro Delgado, Alejandro Maldonado, Aleksandr Koltakov, Alex Ban, Alex Ban, Alexander Duda, Alexandr Karnyukhin, Alexandru Enache, Alexei Zolin, Alexey Chadaev, Alexey Filippov, Alexey Prokofyev, Alexis FONTAINE, Algirdas Rašcius, Alica Moser, Alim Özdemir, Alim Atar, Alistair Wright, Ambrish Misra, Amit Metodi, Amit Sharma, andi noviandi, Andrea Polci, Andreas Mahnke, Andreas Rueger, Andreas Rueger, Andreas Skoog, Andrei Nikulin, Andrew Bancroft, Andrew Bancroft, Andrew Mackie, Andrey Adamovich, Andrey Evseev, Andrey Lomakin, Andrus Salumets, Andrzej Lobodzki, Andrzej Maslowski, Andrzej Nowak, Andrzej Puzio, Andrzej Szywala, Anggun Gugun Gumati, Anil Kancharla, Anjesh Kumar, Anne Krijger, Anthony e-Val, Antoine Gremmée, Anton Kuzmin, Anton Kuzmin, anuj k, Arsalane Badr, Arsalane Badr, Artem Popenkov, Artur Karazniewicz, Artur Nowak, Arulrajan A, Arun kumar, Arun Pawaria, Ashish Rawat, Ashok Iyyanar, Ashok Kurakula, ashwini jain, Aslam Khan, Ayatullah Syauqi Qasthalani, Balasubramanyam Appana, Barsov Alexej, Bart Geerts, Bart Laeremans, bart zagers, Bartek Kijanka, Bartosz Czerniatowicz, Ben Ben, Benjamin Schröder, Bernard Pons, Bernie de la Torre, Bert Christiaens, Bertrand Lanneau, Bhavani Chandaluri, Bidyut, Majumdar, Bill Harlan, Bill Harlan, Bill Riegel, Bill Simons, Birgit Hilgers, Björn, Kimminich, Bjorn Tyla, Bob (Shock) Shock, Bob Howard, Boris Nebosenko, Bram Gerits, Bram Rooijmans, Brian Davis, Brice Argenson, Byju P. Nair, Cédric Joannes, C Roche, Carl Lam, Carmen Musat, Carsten Dimmek, Cedric Fourneau, Celso III Dolendo, Cengiz, Sahin, chaabni ahmed, Chaker Philippe Antoine, Chee Hong Hsia, Cho Hangmo, Chris, Cooper, Chris Jones, Chris Jones, Christian Gasser, Christian Morant, Christian, NGUYEN VAN THAN, Christian Nguyen Van Than, Christian Pflugradt, Christian Schneider, Christian Taylor, Christophe Biernaux, Christophe Casadebaig, Christophe, Casadebaig, Christophe Labouisse, Christophe LANNOY, chun youngmo, Claude Glauser, Connie Zafra, Corentin Lonfils, Craig Artley, Craig Artley, Craig Shatswell, Cristina Ip, Cristina Ip, Damian Lukasik, Damien Bicéré, Damien, Goffart, Damien Lust, Daniel Dammermann, Daniel Gracia, Daniel Kaiser, Daniel Martin, Daniel Richter, Daniel Romero, Daniel Rutledge, Daniel Wozniak, Darío Díaz, Darius Sidlauskas, Dariusz Szewczyk, Dave Luyten, David (DC) Crawshay, David A., Avelino, David Breyton, David Chien, David De Vreese, David Eggerschwiler, David, Genette, David Genette, David Johanson, David Leben, David Martinez, David Nelson, David P., David Roberman, David Wong, Davide Fanchini, Davy Steegen, Dawid, Augustynowicz, Dejan Vukmirovic, delete me, Denis Ryabkov, Denis Safonov, Denis, Trebulyov, Denis Zhdanov, Derek Parks, Derek Parks, Dev Naruka, Devesh Gote, Dibyendu Das, Dimitri Frederickx, dineshgupta gokavarapu, Dirk Gietelink, Dmytro, Seredenko, Dominik Flisak, Dominik Klimczak, Dominique Devriese, Dominique Devriese, Don Murray, Dongbo Cao, Dragana Milosevic, Dries Verachtert, Dumitru Postoronca, duncan child, Dushan Hanuska, Duta Kehasse, dutoit cédric, Dylan Just, Ederson Patrício, Edison Figueroa, Egil Sřrensen, Eldrige Kuek, Eric Eschenbach, Eric Loret, Eric McMillan, Eric Mortensen, Eric Wendelin, Erik Bartholomeus, Erik, Bartholomeus, Erko Hansar, Esteban Herrera, Eudes Filho, Eugene Heinrichs, Eugene, Heinrichs, Evelyne De Busschere, Fabrice Claes, Fabricio Akio, Fabrizio Zanette, Felipe Montoya, Fernando Franzini, Feroz Khan, Florent Biville, Florian Bachmann, François Descamps, francesco Malagrino', Francisco Javier Rodriguez Quetar, Francois, Aubertin, Francois Ritaly, Frank Baalbergen, Franko Kulaga, Fred Dukker, Frederic Close, Frederik Dieussaert, Frederik Libert, Fredrik Fornwall, Frida, Eliasdottir, Gabriel Ianculescu, Gabriel Teris, Gary Wong, gauthier leonhard, Geert Guldentops, Geert Pante, Geert Vandensteen, Genbao Shi, Geoffrey De Smet, Gert-Jan Schouten, Geza Czimeth, Gilles Stragier, Giorgio Gallo, Giovanni De Stefano, Giovanni Giachetti, Giovanni Motta, Girija Sarangi, Gonzalo, Herreros, Govarthanan M, Gregory Standaert, Grzegorz Oledzki, Guillaume Cabanac, Gustavo Recio, Guy Chauliac, Haifen Bi, Haifen Bi, Haifeng Cheng, Hans Cappelle, Hans De Prez, Hans L'Hoest, Harald Kasper, hari punati, Harish Kachoria, Harry, Lambrechts, Harry Teunissen, Heiko Dähn, Heiko Dotzauer, Heiko Ronsdorf, Henrik, Ibsenfan, Herman Bovens, Herman Suijs, Hugh Perkins, hugo lassiege, Hugo Steenhuis, Rules, Hussein MHANNA, ian boisvert, ian boisvert, Ian Leitch, Ian McDonagh, Ibrahim, BENACHOUR, Ignacio Manzano, Igo Ximenes, Igor V. Shimko, Ihor Komarenko, ii v, Imre Lumiste, Ingo Buescher, Ingo Schildmann, Irek Kordal, Istvan Oosterlinck, Istvan Oosterlinck, Ivan Adamin, Ivan Belousov, ivan saracino, Ivan Trusov, Ivonne, Chavez, Iwan Bussmann, Iwein Fuld, Jérôme Jadoulle, J VR, Jaap Droogers, Jacek, Kaczmarek, Jacek Mitrega, Jacob Hernandez, Jakub Drzazga, Jakub Karbownik, Jakub, Kornas, Jakub Kubrynski, Jakub Salkowski, James Xu, Jan Bloemen, Jan Borms, Jan, Ciriack, Jan Hanselaer, Jan Jochum Okkema, Jan Kosnar, Jan Kuba, Jan Pfeffer, Jan, Prasatkovic Pytelovic Pytlov, Jan Van den bosch, Jan Wójcik, Jan Willem Janssen, Jane Liang, Janno Toots, Jared Hostmeyer, Jaroslaw Bochniak, Jaroslaw Golaszewski, Jasper Kalkers, Jasper Vandemalle, Jayr Motta, Jean Défossez, Jean Défossez, Jean-Charles Duchaussee, Jean-philippe Lesire, Jean-Pol Landrain, Jef Van Den Ouweland, Jeff Cregg, Jeff Richley, Jeff Segor, Jeffrey Wang, Jeffry Long, Jens, Detemmerman, Jeremie Hattat, Jeremy Lamoon, Jeremy Masson, Jeroen Hennion, Jeroen, Houtevelts, Jeroen Van Der Goten, Jeroen Van Der Goten, Jerome David, Jerome David, Jerzy Dudek, Jettro Coenradie, Jhansi siripura, Jim Ching-Rong Lin, Jim Jackson, Jim, King, Jim King, Jim McLachlan, Jimmy Cams, Jimmy Dahlqvist, Joăo Bacha, Joël, POIRIER, Jo Are Rosland, Jocelyn Chan, Joel Romero, Johannes Scheerer, Johannes Schmidt, John Cook, John Schultz, John Schultz, Jolanta Sobczynska, Jonathan Engelinus, Jonathan Engelinus, Jonathan Lannoy, Jorge Atucha, José Vander, Meulen, Jose Palma, Jose Serna, Josef Hobel, Joseph LUCCISANO, Joseph Peng, Joseph, Peng, Josino Rodrigues, josselin lebret, Juan Antonio Carrillo Carrillo, Juan Jose, Delía, Juan Miguel Salamanca, Julien Hanin, Julio Monoarta, Junaid Syed, Kamlesh, Sharma, Kamlesh Todai, Kandice Belgau, Karthik Balasubramanian, Kathleen Hall, Kauri, Kägo, Kent Inge F. Simonsen, Kevin Beken, kevin chen, kevin chen, Kevin Simons, Kim Kenneth Moes, Kinga Karlinska, Koen van Mierlo, Konrad Gorzelanski, Konstantin Pavlov, Kris Beaumont, Kristof Camelbeke, Krzysztof Bialek, Krzysztof, Ciesielski, Krzysztof Kostkowski, Krzysztof Maly, Krzysztof Nirski, Krzysztof Szymko, Krzysztof Wolny, Kurt Boets, Kurt Ranzinger, Lab Bhattacharjee, Lan Wang, Laurent de Craecker, Laurent Villemin, Lavanya Nelapati, Layla Cameron, Leo (Jan), Moortgat, Leon Kananowicz, Leonardo G. Moreno, Leslie Bertels, Lesya Yermolenko, Levi Hoogenberg, Levi Hoogenberg, Linda Prichard, Lionel Bartel, Lionel Bartel, Loďc, Fournial, Loďc Fournial, lokesh kumar merugupala, Loredana Toader, Lorischider, H. R. da Silva, Loveleen Narang, Loveleen Narang, Lubos Komornik, luca _, Ludwig Wensauer, LukᚠPotenský, Lukasz Bamburski, Lukasz Czapski, Lukasz Kaminski, Lukasz Kaplita, Lukasz Kidala, Lukasz Picur, Lukasz Pruchniewicz, Lukasz, Rzanek, Lukasz Sierant, Lukasz Slonina, Lukasz Stolowski, Lukasz Szewc, lx, Lydia Deng, Lydia Deng, M M, M S, Maarten Boonen, Maarten Boonen, Maarten Goris, Maciej, Matiaszowski, Maciej Rucinski, Maciej Waksmanski, Maks Zhygalov, MallikarjunaReddy, Soma, Mandar Shastrakar, Manfred Wolff, Manideepa Sarkar, Maninder Randhawa, Manuel, Amoabeng, Marc WARNIER, Marcel Paggen, Marcin Jancewicz, Marcin Klopotek, Marcin, Pietraszek, Marcin Sanecki, Marcin Slowik, Marcin Wójcik, Marcin Zdziarski, Marcin, Zieba, Marco Lucensis, Marcos Maciel, Marek Sierbin, Marek Zganiacz, Mario Klaver, Mario Röder, Mariusz Nosinski, Mariusz Prowaznik, Mariusz Róg, Mariusz Ugoda, Mark, Canfield, Martijn Blankestijn, Martijn Kooijman, Martin Froment, Martin Fryš, Martin, Heinzl, Martin Kalsow, Martin Rubes, Martin van Rhijn, Mat Jenkinson, Matei, Lunca, Mateusz Miracki, Mateusz Mrozewski, Mateusz Pytel, Mateusz Sroka, Mathieu Saadé, Matt Lora, Matt Lora, Matthew Cosgrove, Matthias Merz, Mattias Severson, Maurício Faustino, Max Ime, Maxim Volgin, Mehdi Benzine, Mehdi Zare, Meissa Sakho, Menelaos Malaxianakis, Michaël Loriot, Michael Astreiko, Michael Brinkmann, Michael, Chojnacki, Michael Ewing, Michael Maruffi, Michael Schorn, Michael Vitz, Michal, Belkiewicz, Michal Hájek, Michal Huniewicz, Michal Kalinowski, Michal Kowalik, Michal Krzywucki, Michal Pulchny, Michele Santoro, Michelle Li, Michiel Dollenkamp, Mickael Dubois, Miguel Berrocal, Mihails Volkovs, Mike Reyes, Mikko Wilkman, Milan, Dinic, Miroslav Warchil, Mitul Tyagi, Mohammed AMHEND, Mohd Danish, muthu kumaran, My Le, Nachiket Patel, Narcisa PANTILIMON, Naresh Chaudhary, Natalia, castiglioni, Nathan Smith, Nathaniël Desmet, Nayan Patel, Neil Crow, Neil GongKe, Nguyen Nguyen, Nibha kumari, Nico Van Cleemput, Nico Vink, Nicolas, Beaudet, nicolas de loof, Nicolas Meysman, Nicolas Nicaise, Nicolas Spano, Niels Menke, Niels Van Hee, Nikita Salnikov-Tarnovski, Nikolaus Gradwohl, Noël Vaes, Noel, O'Connor, Oddvar Gjerde, Oleksandr Markushyn, Oleksiy Rezchykov, Oliver Michels, Oliver Pescosta, Olivier Houyoux, Olivier Laporte, Olivier Rihoux, Olivier Rihoux, Olivier Sips, Olivier Vanrengen, P M, paolo balzarotti, Pascal Betz, Pascal Riquier, Paul Coleman, Paulo Henrique Filho, Pavel Hersan, Pavel Mlcuch, Pavel Pavlasek, Pavel Yakovenko, pavithra gnm, Pawel Baran, Pawel Burdzy, Pawel Dolega, Pawel Kaminski, Pawel Labaj, Pawel Majkutewicz, Pawel Slowinski, Pawel Wrzeszcz, Pawel, Zalejko, peter de koster, Peter Glas, Peter Huys, Peter Lenaerts, Peter Maas, Peter, Smink, Peter Taucher, Peter Van der Goten, Petr Hejkal, Petr Macek, Petr Svestka, Phil Ensign, Philipp Gühring, Phuong Le, Pierre Mathieu, Pierre Stadnik, Pieter, Herroelen, Pieter Herroelen, Pieter Opdekamp, Pieter Opdekamp, Pinkoo Lamba, Piotr, Chuchla, Piotr Gieldon, Piotr Kowalski, Piotr Nowicki, Piotr Sawic, Piotr Smolinski, Piotr Swiecicki, Prabodh Dewangan, Prajakt Kulkarni, Prakash Hanagud, Prakash Hanagud, Praveena Krishnan, Premanand Chandrasekaran, Priit Liivak, priyanka kasliwal, Przemyslaw Jakub, Przemyslaw Nowicki, Rabun Jones, Rafal Swierczek, Rafal Truszkowski, Raj mohan, Ralf Kahrl, Ramesh Venkatachalam, Rami Helmy, Rando Mihkelsaar, Ravi Bhushan Ratnakar, Razvan Popovici, Remus Turea, Remy, Drijkoningen, René Gröschke, Renaat Van Dender, Renat Mullakhanov, Ricardo Castańeda, Riccardo Sabatiello, Richard Maset, Richard Maset, rick johnson, rick, johnson, Rick Ottolini, Rob Appelboom, Rob Dawson, Rob Osterburg, Rob Osterburg, Robert Krištofic, Robert Mägel, Robert Munteanu, Robert Patterson, Robert Patterson, Robert Slufarski, Robert Wray, Robertas Jasaitis, Roberto Griffa, Robina Brintha, Rodrigo Lopes, Rodrigo Montes, Roland Garner, Romain Rocčs, Ron Thomas, Ronald Iwema, Rory Schellekens, Rowin Heymans, Rowin Heymans, Rudie, Ekkelenkamp, Rudie Ekkelenkamp, Ruslan Derevyakin, Rustam Mansurovich, Sébastien, Dubois, Sagar Gudala, Saikat Roy Mahasay, Sammi Igarashi, Sanat Padhy, Sang-heon Kim, Santanu Saha, santhoshi mummidi, Santiago Oyarzo, Sarat Chandra Sekhar Ryali, Sarath Polireddy, Sateesh Munugoti, Sean Finan, Sean Finan, Sebastian Tomaszewski, Sebastien Groutars, Selim Dahmane, Sem Flamez, Sergey Edunov, Sergey Trasko, Sergiy, Dniprovskyy, Seun Kim, Shailendra Suryawanshi, Shailesh Sutar, Shakir Shaik, Sharan, Chang, Shasank Bhandari, Shimi Bandiel, Shyla Rajeev, Siddharth Palaniappan, Siim, Keinaste, Sjoerd Bouber, Skander Daadoucha, Soosai Raj, Sophie Jiang, Soren Hilmer, Sourav Tripathy, Sourin Sen, Srinivas Kethireddipalli, Srinivasa Adapa, Stéphane, Flamme, Stéphane SOREL, Stéphane Vanacker, Stéphanie Cordier, STALIN PASCAL, Stanislava Mikolajova, Stanislaw Jasinski, Stanley Andrade, stefan bachert, Stefan, Dawir, Stefan Rösner, Stefan Stützer, Stephane Zafirov, Stephen Garland, Stephen, Garland, Steve Angelovich, Steve Cook, Steven Switten, Stijn Haus, Stijn, Vandenbussche, Subhajit Datta, Sudeshna Das Chowdhury, Sujeeth Kumar, Sujith, Kannan, Sumit Chauhan, Sundara Moorthy S, suneela gandrothu, Sunento Agustiar Wu, Sunny Wear, Susanta Mukhopadhyay, Sven Smets, Sven V. K., Szymon Doroz, Szymon, Pacanowski, Tamás Bajnógel, Tamás Fábián, Tam Nguyen, Tatjana Kulikova, Ted Shuck, Thiago Galvăo Franco (void), Thiago Vespa, Thiruchenthil Subramaniam, Thomas Hiel, Thomas Nguyen, Thorsten Korpitsch, Tim De Pauw, Tim Shipman, Tobias Harneit, Tom, Coemans, Tom Goemaes, Tom Hoornaert, Tom Mortimer-Jones, Tom Van den heuvel, Tomas, Ganaj, tomas labuda, Tomas Zezula, Tomasz Kozminski, Tomasz Nurkiewicz, Tony Morales, Toomas Pärna, Torsten Flatter, Triet Le, Uday Kant, Ulf Dittmer, Umesh Reddy, Uwe Schaefer, Valéry TEGUIAK, Valentin Crettaz, Valentin, Poroxnenko, Valon Rexhepi, vamsi krishna, Veerle Nuytemans, Venkat Viswanathan, Victor Balanica, Vijay Eluri, Vijay Keshri, Viktor Tamás, Vincent Heggermont, Vincent Jaksch, Vincent Jestin, Vincent Munier, Vincent Wu, Virginie Hayot, Vitaly, Khoriakov, Vitaly Logvynchuk, Vladimiras Makarovas, Wei Chiu, Wei Chiu, Weimin Wang, Will May, Will May, Wim De Bie, Wiyanto Ngasinur, Wlodzimierz Kozlowski, Wojciech, Grzybowski, Wojciech Mroziak, Wojciech Zadlo, Wojtek Wirzbicki, Wouter Krul, Xavier, Padró, Xuewei Tan, Yan Georget, Yanchun Zhang, Yann Le Du, Yannic Luyckx, Yannick de, Kercadio, Yannick de Kercadio, Yolimar Rios, Yuriy Kryshchuk, Zachary Pember, Zhibo Chen.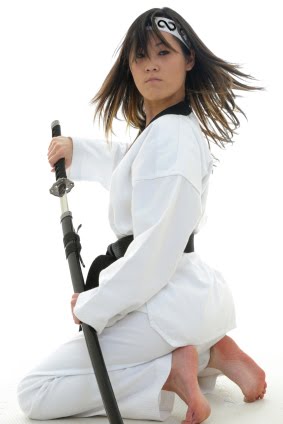 Thank you, and congratulations, for having been the cream of such a wide specialist community !